because access to higher education shouldn't be based on economic status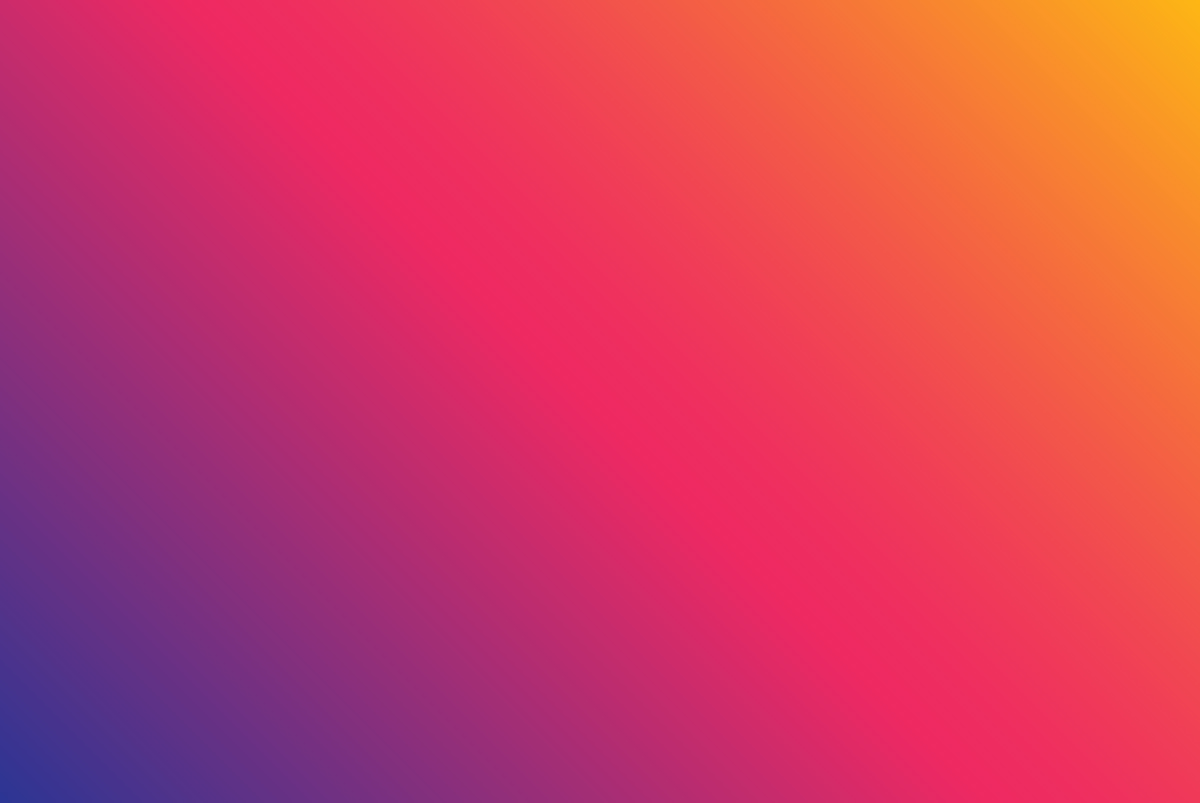 ---
Who We Are
2 Steps Further is a 501(c)(3) Public Charity non-profit and the brainchild of three social activists, Mairead, Maeve, and Owen. We provide funding to deserving children who hit certain educational milestones (using our proprietary program and algorithm). We also provide funding to the parents who encourage this activity. We strive to serve and inspire a 2 Gen population.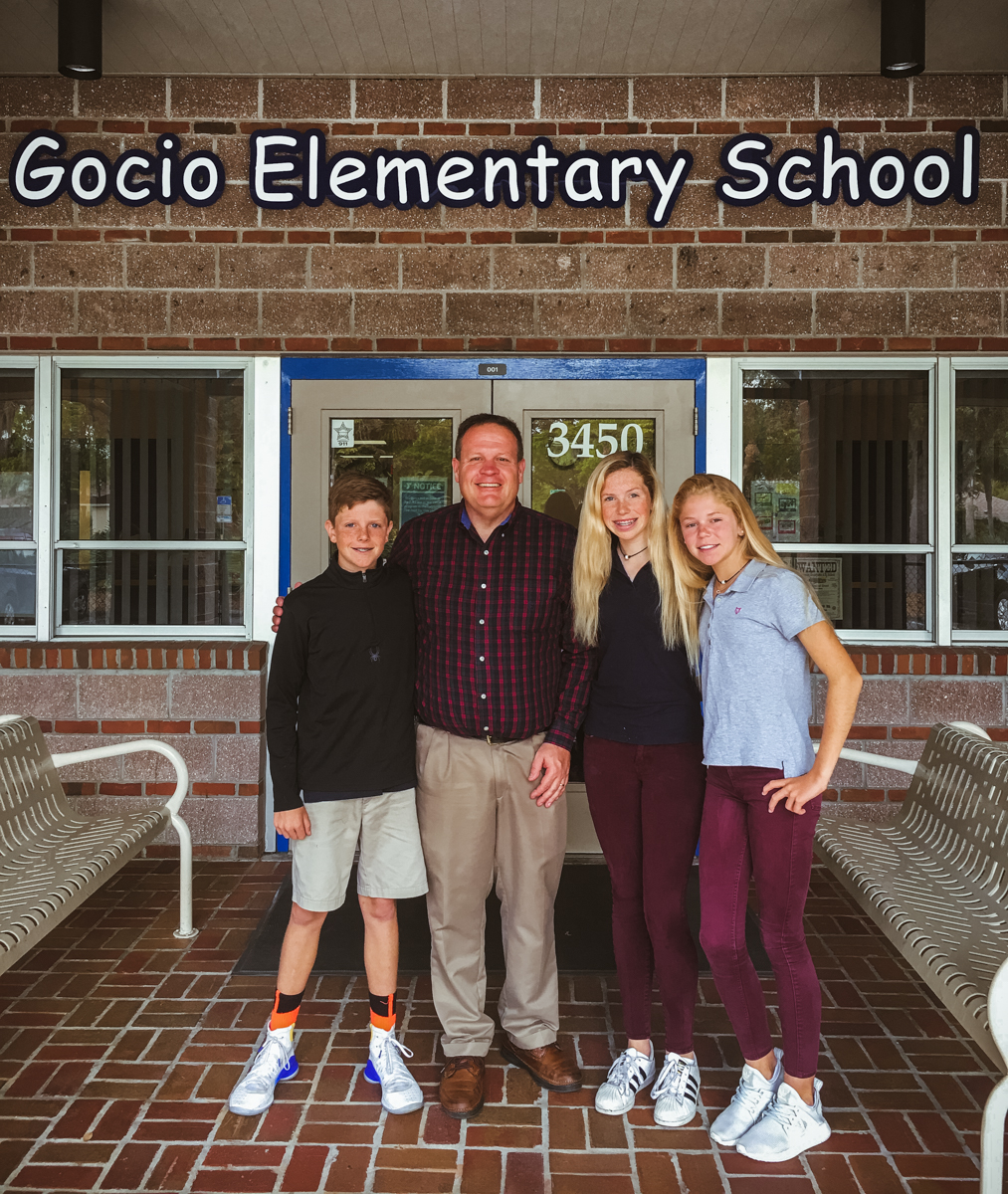 ---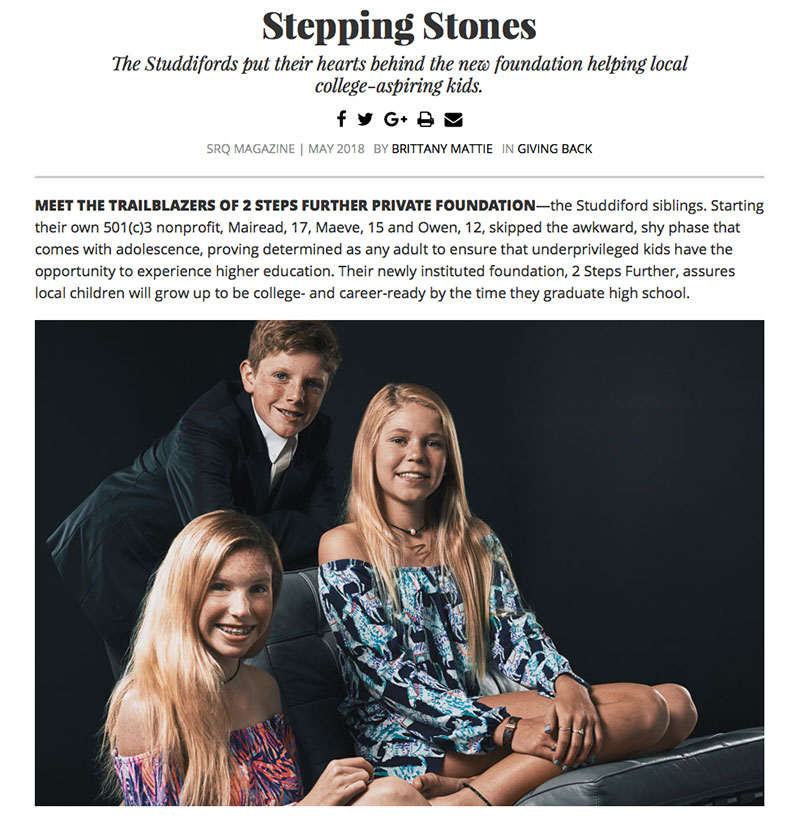 In The Press
2 Steps Further and The Studdifords were recently Feature in SRQ Magazine
MEET THE TRAILBLAZERS OF 2 STEPS FURTHER PRIVATE FOUNDATION - the Studdiford siblings. Starting their own 501(c)(3) Public Charity nonprofit, Mairead, 17, Maeve, 15 and Owen, 12, skipped the awkward, shy phase that comes with adolescence, proving determined as any adult to ensure that underprivileged kids have the opportunity to experience higher education. Their newly instituted foundation, 2 Steps Further, assures local children will grow up to be college- and career-ready by the time they graduate high school.
View the Full Article
---
The Effects of Poverty on Education
Despite being one of the most developed countries in the world, the United States has one of the highest rates of childhood poverty globally. Children born or raised in poverty face a number of disadvantages, most evidently in education. Poverty reduces a child's readiness for school, diminishes a child's ability to concentrate and remember information and reduces attentiveness, curiosity, and motivation.
One of the most severe effects of poverty in the Unites States is that poor children enter school with a readiness gap, and it grows as they get older. Children from lower-income families are more likely than students from wealthier backgrounds to have lower test scores and they are at higher risk of dropping out of school. In addition, those who complete high school are less likely to attend college than students from higher-income families. For some children, the effects of poverty on education present unique challenges in breaking the cycle of generational poverty and reduce their chances of leading more fulfilling lives.
---
Staggering Statistics
40%

of children living in poverty
are

not

prepared for primary school
Children that live below the poverty line are
1.3 times

more likely to have

developmental delays

or

learning disabilities

than those who don't live in poverty
By the end of
4th grade

, African American, Hispanic, and low-income students are already

2 years behind

grade level. By the time they reach 12th grade they are

4 years behind.
Less than
30%

of students in the bottom quarter of income enroll in a 4 year college. Among that group

less than 50% graduate.
sources
Save our Schools Inc

"Poverty; The Effects of the Whole Child"

March 1. 2014
Currie, Janet.

"Poverty Among Inner-City Children."

Princeton Publications March 1, 2014
US Department of Education, National Center for Education Statistics NAEP 1999 Trends in Academic Progress (p. 107)
Deparle, Jason

"For Poor, Leap to College Often Ends In Hard Fall."

The New York Times March 1, 2014
---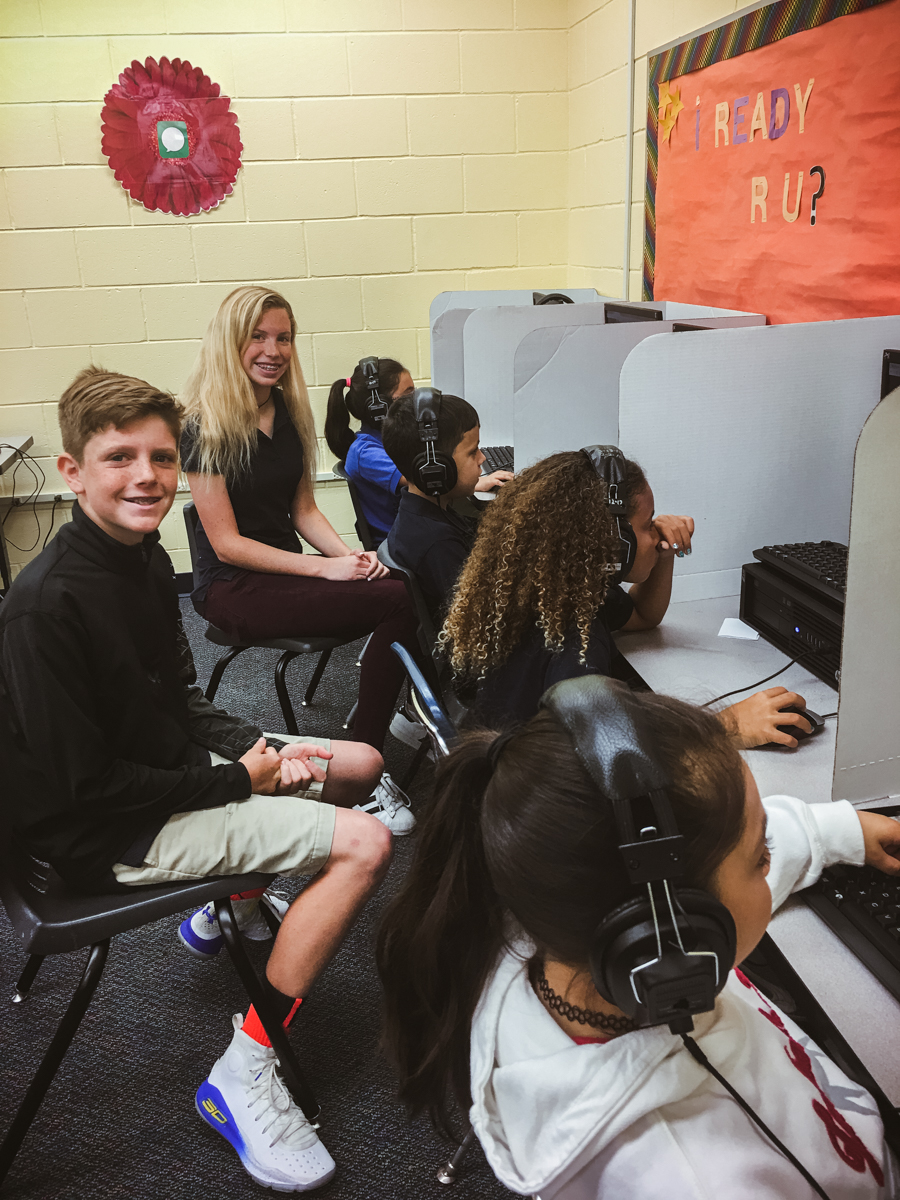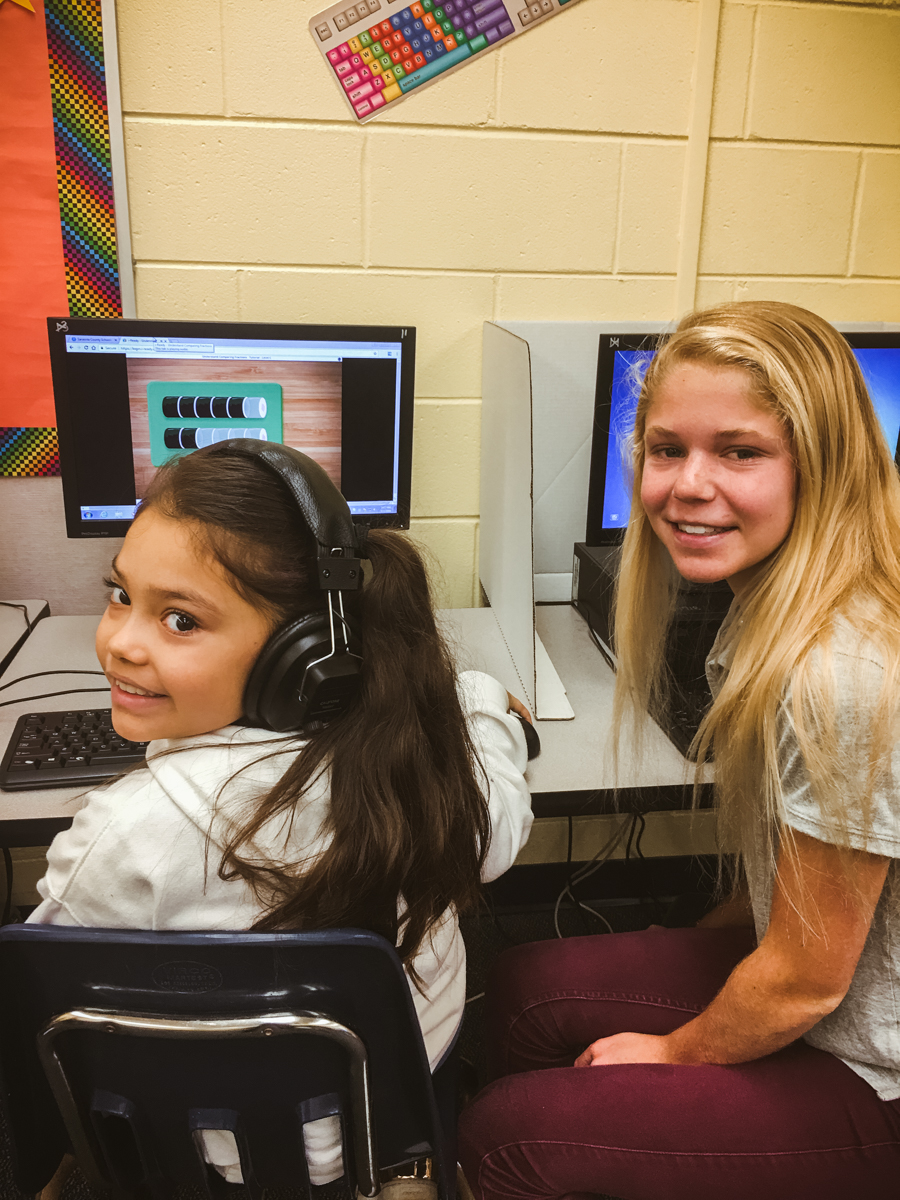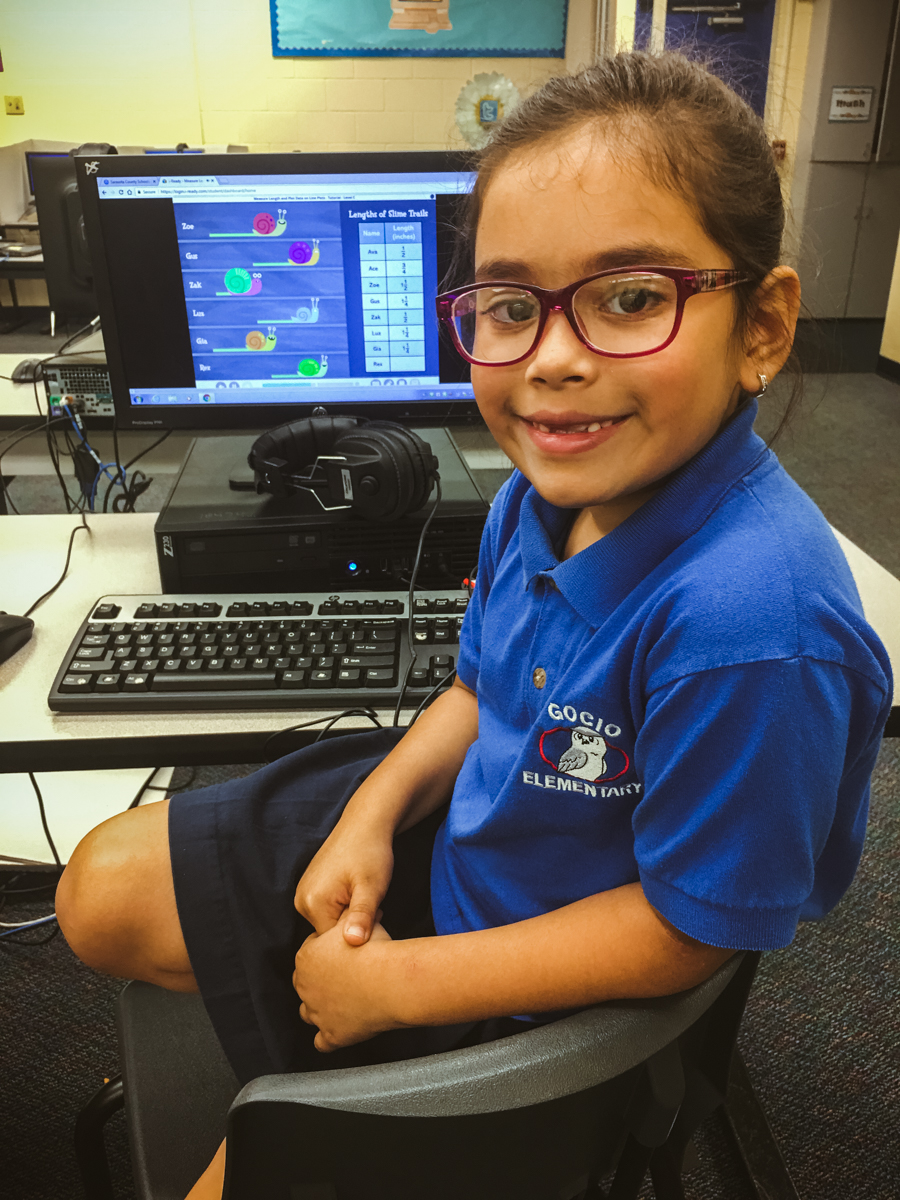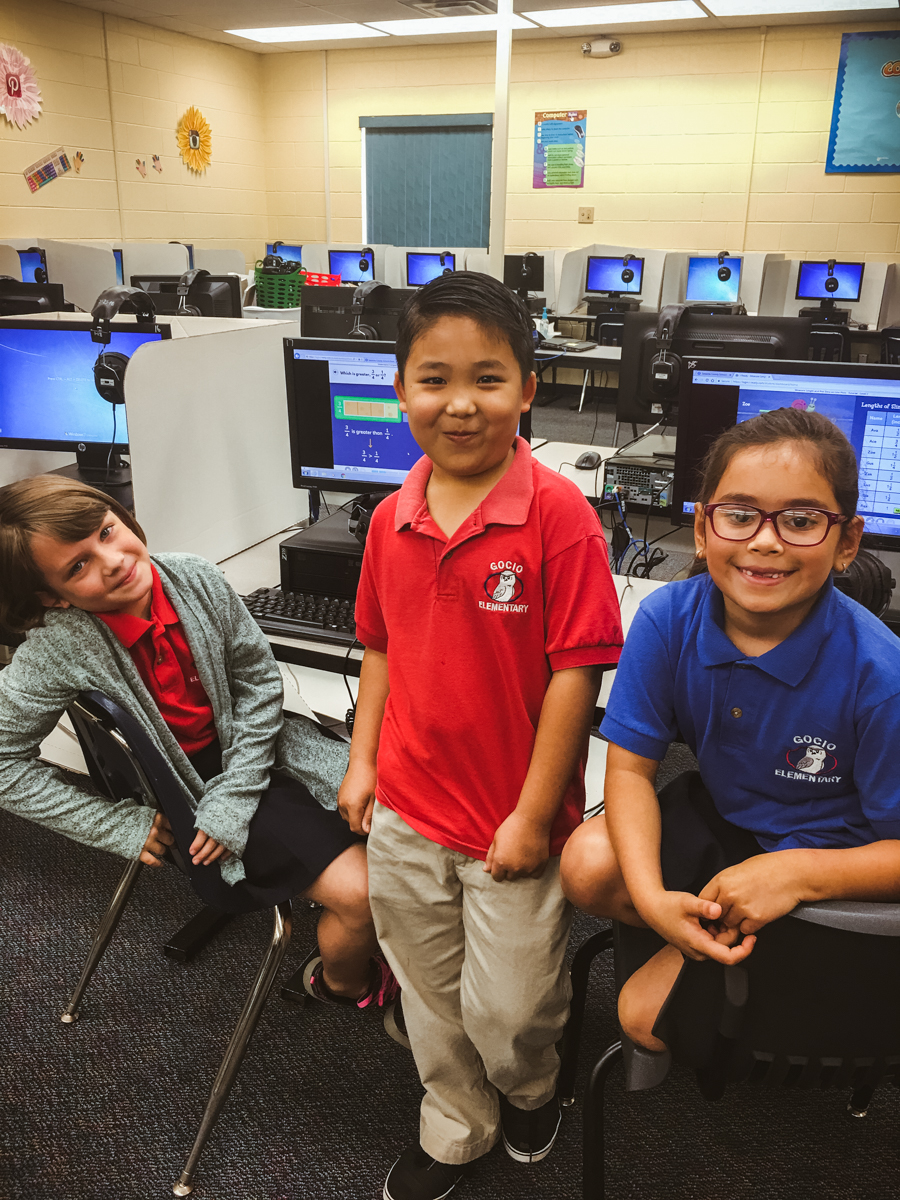 ---